Google Maps & Label Readability →
Terrific UX rundown of the Google Map UI by 41latitude: Why Do Google Maps's City Labels Seem Much More "Readable" Than Those of Its Competitors? For months, I've been trying to figure out why Google Maps's city labels seem so much more readable than the labels on other mapping sites. To me, Google's labels seem to "pop" much more than the other sites' labels. Major cities also seem to stand...
How Facebook is Adding an Identity Layer to the... →
"What users may not realize is how much data they're already sharing. This new style of Facebook Connect actually mirrors the behavior of Facebook itself. When you visit a Facebook application for the first time, it automatically knows who you are and can access your public data. When you then click "Allow" to authorize the app, you give it access to all of your private data. Currently, an...
"For years, Viacom continuously and secretly uploaded its content to YouTube,..."
– YouTube Blog: Broadcast Yourself
PSA: If you're going to attempt insurance fraud,... →
Unfortunately for Chen, during the paperwork processing following that 'second' accident, the body shop informed Chen's insurance company that it had been holding on to the mangled GT-R since March. Investigators then searched YouTube for any evidence of the incident, and apparently they believe that they've found it – the insurer alleges that the footage shown after the...
"One of the strangest challenges porn faces is competition from online games like..."
– Top 5 Reasons Porn-for-Profit Is Dying - The Daily Beast
Kindle Fans Punish Publisher For Delaying Ebook... →
Last month we pointed out what a bad idea it was for book publishers to go against the market's wishes and to delay the release of certain ebooks, hoping to drive more people to the (higher margin) hardcover versions of the book. This is incredibly anti-consumer thinking and assumes, incorrectly, that people will happily accept the format the publisher gives them. Not surprisingly,...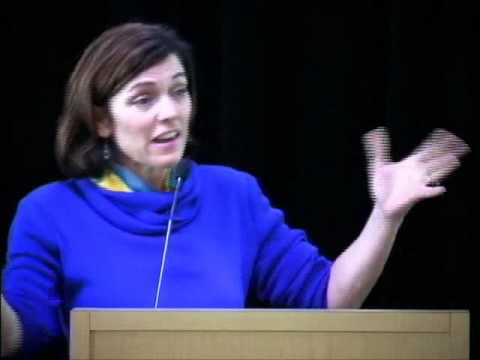 Dishwashers, and How Google Eats Its Own Tail ... →
Google has become a snake that too readily consumes its own keyword tail. Identify some words that show up in profitable searches — from appliances, to mesothelioma suits, to kayak lessons — churn out content cheaply and regularly, and you're done. On the web, no-one knows you're a content-grinder.
"This will be the year when it becomes apparent that the future of news and media..."
– Jeff Jarvis (via soupsoup)
Watch
Mimi Ito on Participation Literacy, Part One Mizuko Ito, trained as an anthropologist, has spent more than a decade hanging out with, interacting with, and observing young people who are engaging new media in their own ways - from her early observations of the ways young girls in Tokyo were appropriating pagers and mobile short-messaging for their own social purposes, to her most recent...
The Tsunami of 2004, Online Video's First Major...
dembot: Today marks the five year anniversary of the great Asian Tsunami of December 26th, 2004. This was a turning point for online video as it was the first time people from all around the world went online to watch. For all who now take online video for granted, this was even before Google Video. Here is a story I wrote about my own experience which happened just two months after I had...
"As adults, by and large, we think of the home as a very private space – it's..."
– danah boyd, Guardian Interview Another gem quote: "As a technologist, we all like 'techno-utopia', this is the great democratiser… Sure, we've made creation and distribution more available to anyone, but at the same time we've made those things irrelevant. Now the commodity isn't distribution, it's...
Everything old is new again: Facebook and AOL -... →
What makes Facebook interesting these days? Basically the same things that made AOL a star a decade earlier. private messaging without an external email client: just like AOL! live chat: just like AOL! integrated games and shopping: just like AOL! every company feels a need to be there: just like AOL! And here we are again, with consumers converging on a single site and companies clamoring...
"The core of the issue is this: the TV buyers have 50+ years of econometric..."
– Are All Screens Created Equal? - ClickZ I've already talked about how online GRPs are not the answer. Not only are all screens not created equal, but there is a big difference between seeing an ad inserted into Lost on Hulu and an ad on a monkey video on YouTube. (via everythingismedia) Or the...
FCC Backs Net Neutrality — And Then Some. →
Ryan Singel at Wired News FCC chairman Julius Genachowski delivered Monday on President Obama's promise to back "net neutrality." But he went much further than merely seeking to expand rules that prohibit ISPs from filtering or blocking net traffic — he proposed that they cover all broadband connections, including data connections for smartphones. Genachowski, Obama's law school classmate,...
"The NFL said Monday it will allow players to use social media networks this..."
– Tweet delete: NFL bans social media in games - ESPN via Deadspin I don't think refs would benefit from being on the internet much. (via peterwknox)
Publishers Are Killing Web Advertising's Potential... →
rafer sez: Nice, all online ad pricing is wrong. This concrete measurement crap is misleading. The "truth" is contained in offline ad pricing. We should apply that methodology to the Internet.
Who, really, is The Associated Press accusing of... →
If, say, Newser were to balk at a pricier contract and begin treating AP content the way it deals with other news organizations — headlines, excerpts, links — I get the impression that the AP would take action. "There's no question that we see value in headlines," Kasi told me, "and that value in the headlines is that we'd rather that it point to our publishers' sites than some other site, for...
Hackers Use Twitter to Control Botnet : Wired.com →
Hackers are now using Twitter to send coded update messages to computers they've previously infected with rogue code, according to a report from net-monitoring firm Arbor Networks. This looks to be the first reported case of hackers using the popular micro-messaging company to control botnets, which are assemblages of infected PCs that can be directed to spy on their users, send spam, or attack...
Movie aims to rein in China's online mob -... →
In the past few years, China's Internet vigilantes have mobilized to root out, expose and shame people they perceive to be exhibiting corrupt or immoral behavior. Marked for their unfettered zeal, the literal translation of the Chinese term for this ad hoc group of sleuthing online activists is: "human flesh search engine." Nevertheless, while the stature of this group of...
Company Receives Patent for Podcasting →
VoloMedia, a podcast analytics, advertising, and distribution company, just received a patent for "providing episodic media," including podcasts. According to the company, which filed for the patent in November 2003, U.S. Patent 7,568,213 covers all episodic media downloads, not just the RSS-dependent downloads that power today's podcasts. VoloMedia CEO Murgesh Navar says that...
CollegeHumor's New Production Spinoff: Notional;... →
innonate: rickyv: In December of 1999, Josh and I created CollegeHumor.com on a laptop while DJ'ing an office Christmas party in Baltimore. In December of this year, I will have been running the editorial side of the business for ten years. According to Malcolm Gladwell's Outliers, that makes me an expert in dick jokes. So, with that valuable wisdom in my head, I will be transitioning out of my...
Meeting for those interested in applying for local...
The NYC City Council is having a meeting to encourage the tech community to apply for local BTOP funds to create programs that address CTCs and digital divide issues. Problem is they didn't put the information about the meeting on the web. (Sigh.) Here it is for anyone interested: On Tuesday, July 28, 2009 from 6-8 PM at DCTV's Third Floor Conference Room (located at 87 Lafayette Street,...
Don't dismiss journalism schools just because... →
larachelak: According to Inside Higher Ed, applications to Columbia University's Graduate School of Journalism have gone up around 40 percent higher than last year. Applications to Temple University's Department of Journalism have remained steady over the last few years. In March, the Daily Pennsylvanian reported that due to student interest and potential demand, the University of Pennsylvania...
Ad Agency BooneOakley Uses Annotated YouTube Video...
laughingsquid: Ad Agency BooneOakley Uses Annotated YouTube Video As Their Main Website
Watch
Howard Rheingold on essential media literacies JD Lasica's video interview of Howard Rheingold speaking in front of King's College, Cambridge. "Increasingly I think the digital divide is less about access to technology and more about the difference between those who know how and those who don't know how,"
Causes Facebook App Raises $10M in two years →
via randomwalks/dj via waxy.org
When You Put Data In, You Should Be Able to Get It... →
One of the most basic features a good software application offers is a way for users to get the data they put into the system out. Sounds reasonable, no? But that isn't the way it works, especially for a a few notable webapps. For example, Twitter only lets its users retrieve the last 3,200 updates they've entered into the system. If you've tweeted over 3,200 times? The status updates starting...
It's all happening. It's all happening.
"Movie Theater Streams 2K Resolution Film Using BitTorrent" "Many independently produced films never make it onto the big screen simply because the costs involved are too high. At the moment most digital movies are distributed "over land" on hard disks costing up to $2000 for each copy. BitTorrent has the power to change this outdated distribution method and get smaller budget films onto the...
Washington Post sells access, $25,000+ - Mike... →
For $25,000 to $250,000, The Washington Post is offering lobbyists and association executives off-the-record, nonconfrontational access to "those powerful few" — Obama administration officials, members of Congress, and the paper's own reporters and editors. The astonishing offer is detailed in a flier circulated Wednesday to a health care lobbyist, who provided it to a reporter...
Pirate Bay sells for $7.8M; going legal →
noneck: is this the most expensive digital art project evva?jamiew: Whoa.
The Simpsons and CSI are getting higher ad rates... →
spytap: This is an amazing development, but not the turning point for original online content that we need.
How to verify a tweet | Twitter Journalism →
Twitter is the great equalizer. It doesn't matter if you have 100 followers or 10,000, you can break news. That's because all tweets are recorded and indexed at search.twitter.com. If someone types the right keyword(s), they can find your tweet. Breaking Tweets prides itself on giving many different types of Twitterers credit for breaking news, whether it be someone in Honduras with a dozen...
WSJ publisher calls Google 'digital vampire' -... →
caro: randallb: If Google is such a vampire, why don't they just edit robots.txt and deny it access? It's not hard, people. robots.txt is the new garlic
if:book: Trying to think a bit outside the box or... →
There's endless talk these days about ebook readers, Kindle and all its e-ink cousins, and future tablets from Apple and other phone makers. There's nothing wrong with the fact that these devices are all designed to emulate the experience of reading printed material, but this is a starting point not the end point. The forms are going to evolve in ways we can't imagine and they...
Half of All Friends Replaced Every 7 Years |... →
You may have more Facebook friends as the years go by, but when it comes to your close friends, you lose about half and replace them with new ones after about seven years, new social research suggests. As a result, the size of your social network stays about the same. People might like to think they have control over whom they choose as friends, but social networks could also be influenced by...
Hollywood hits the stop button on high-profile Web... →
The calculus was elementary: If amateur Web stars like "Fred," the high-pitched persona of Nebraska teenager Lucas Cruikshank, can create the most popular channel on YouTube, imagine what Hollywood could do with its stars, budgets and marketing muscle. Conceived with great fanfare, big media's attempt over the last two years to capitalize on the Internet video phenomenon...
"One or two generations from now, the impossibility of scrubbing every private..."
– I like the disclaimer heather-rivers appended: "This is what I've been banking on all this time with my incurable oversharing." (via anil)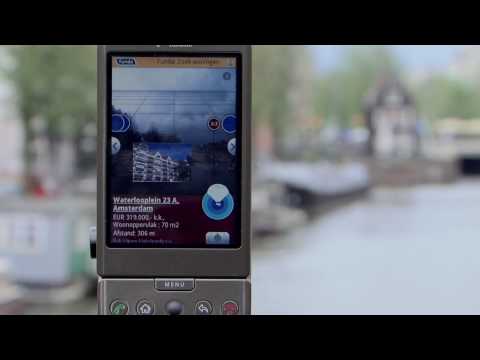 State Department to Twitter: Keep Iranian tweets... →
soupsoup: noraleah: … the State Department is advising social networking sites to make sure their networks stay up and running for Iranians to use them and helping them stay ahead of anyone who would try to shut them down. For example, senior officials say the State Department asked Twitter to refrain for going down for periodic scheduled maintenance at this critical time to ensure the site...
The future of journalism on the Web :: Rebecca... →
If you're interested in the future of news and newspapers, read Craig Stolz's article Washington Post's Masterful Failure of Online Journalism. It gives no prescription for creating revenue streams online — it's simply one of the smartest pieces I've seen about journalism on the Web. The key question is this: what does the Web do best, and how can I exploit that...
"When will this happen? Over the next 5-10 years. And it will leave today's TV..."
– Sorry, There's No Way To Save The TV Business (via mikehudack)